Looking for a BRA, exciting and/or comfortable? What model? Bralette? Push up bra? View here various BRA-types. Find your Bras now online at Italian Design. Look now Here


Balconette BRA: is a bra where the cups are cut horizontally and they are situated close to each other, making the breasts closer together for a full cleavage.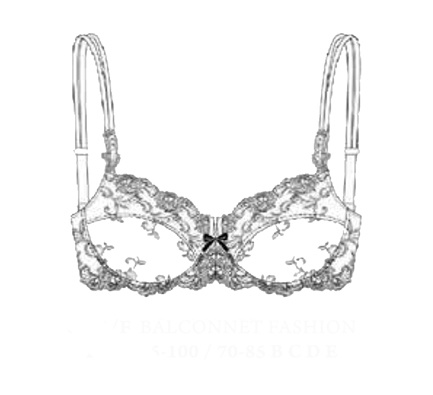 Bralette bra: is a not padded bra without brackets (superb sewen as if there are brackets in it) making you feel like wearing no bra. A bra that accentuates the natural shape of your breasts and is suitable for relaxation and light activity such as yoga, lounge. Also suitable as night-bra.
Full cup bra/plus sizes bra is a bra suitable for larger Cup sizes. A bra that offers much comfort because of the deeper cups, the top edges of the cups are higher,  for more ' guidance ' of the breasts, the piece between cups is higher for better support at the inside of the breasts, the shoulder straps are wider for more comfort.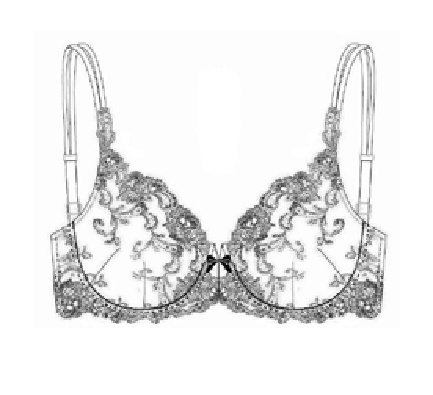 3/4 cup bra is a bra whose top edges are lower than with a full cup, showing the top of the breasts. Suitable for the lower cut neckline of t-shirts and dresses.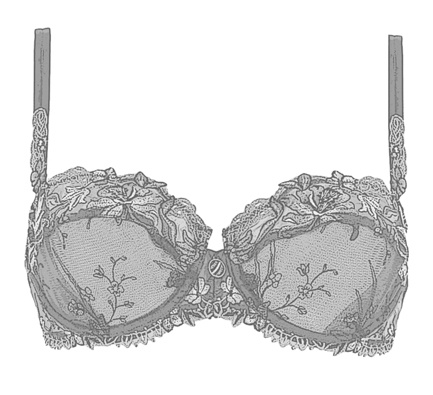 Half cup bra is a bra with low-cut-cups, showing more of the breasts. Sometimes they have a top border of stretchy fabric or lace for a good connection to the breasts. Suitable for a low cut top or cocktail dress.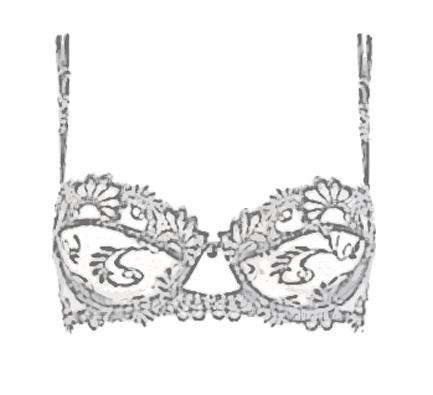 Longline Bra: is a bra with a wider band below the brackets that are signaled in various widths. The wide strap offers not only to support but can form the waist and gives an elegant effect.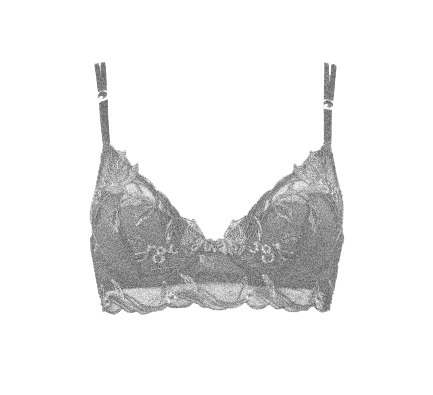 Not molded bra: is a bra without padding and/or froth, suitable for ladies who want a natural shape of the breast. At our not preformed Bras, you see two kinds of seams: the horizontal seam halfway and a diagonal seam for an elegant effect.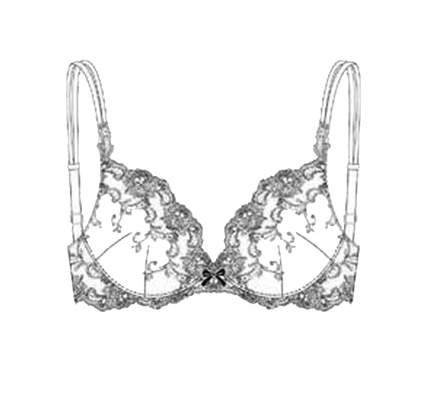 Oil push BH: has built-in pads with oil which reaches the body temperature, they push the breast up for a fuller top, and from the sides, they bring the breasts closer together for fuller cleavage. Ideal for ladies with small cup sizes.Available in cup sizes A up to D.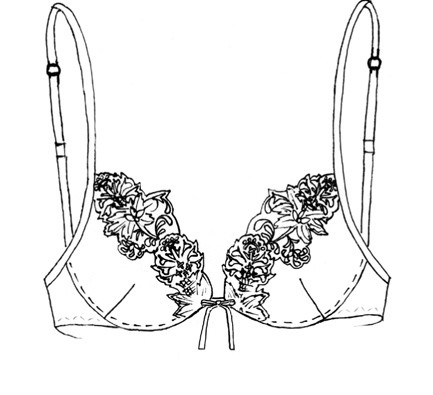 Push up BRA: has removable pads made of fabric. They push the breast up for fuller breasts, and from the sides, they bring the breasts closer together for fuller cleavage. In case of different breast sizes, You can also, for example, use one pad or two- in the left cup or vice versa. If you don't need pads, you can remove them both to get a molded bra.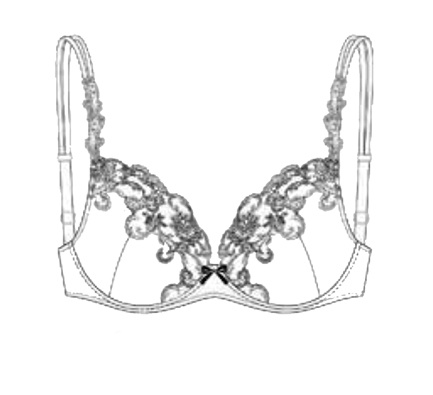 A strapless bra is a bra with detachable straps. The perfect bra for tops and dresses that keep your shoulders uncovered. A strapless bra often has a wider strap under the brackets for the right support, required in case of detached straps.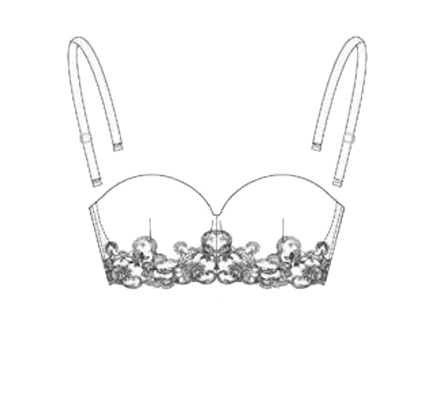 Do you have more questions? Contact our Customer Service :

Telephone office
Calling within the Netherlands: 070 323 96 95
Calling from abroad: +31703239695
* Working days from 10-18 h. 

Whatsapp
Chat with us
* Business days from 10:00-20:00 u.